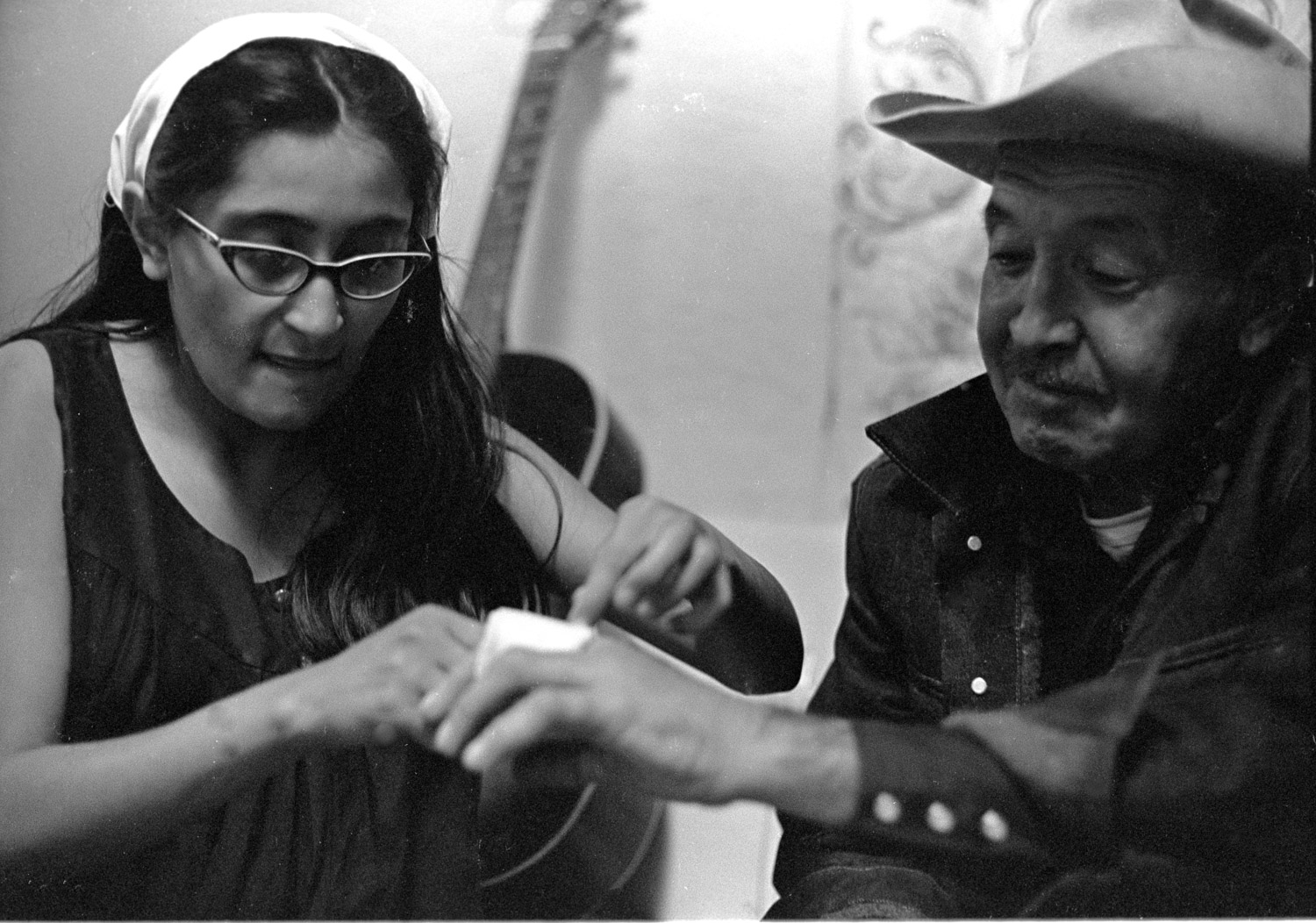 The coop members shared their farm equipment. This tool pool was intended to give them the economic clout that was more easily enjoyed by wealthier Anglo farmers.
This farmer's face is as weather-beaten as the car door leaning against the stack of firewood.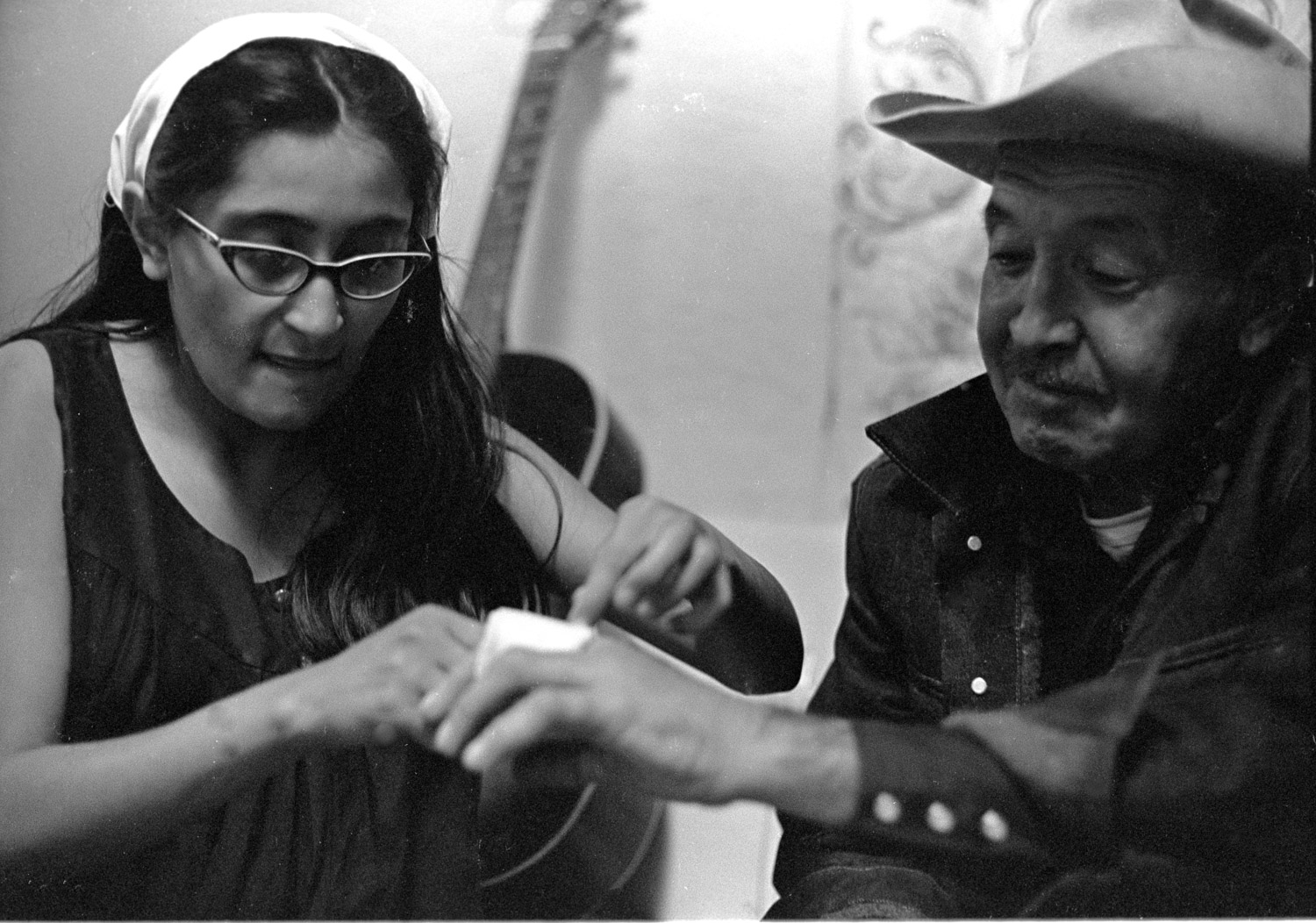 A coop and Alianza member appreciates the care with which Maria treats his wounded hand. 
The coop and Alianza member (left) and Karim (right) are working on a fall harvest.
A farmer in the agricultural coop is working on the fall harvest in Tierra Amarilla.