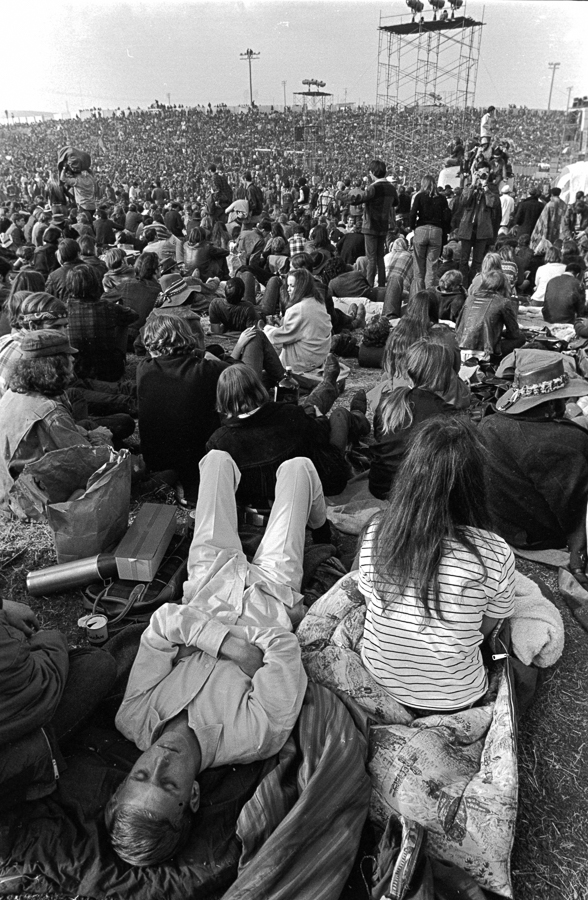 Tension was in the air all day. Very few security police had been hired and two of them were trying to keep this argument from becoming a brawl.
These two people were packing up, leaving a bad scene early in the day.
This young woman stands amid a confusing mess of cars and crowds.
On the perimeter of the hills where 300,000 music fans had gathered to hear the Airplane and the Stones free, there was room for quiet conversation and more.
Balloons may have soared, but the music did not. Bad vibes, weak music and strong acid amounted to one murder and three accidental deaths.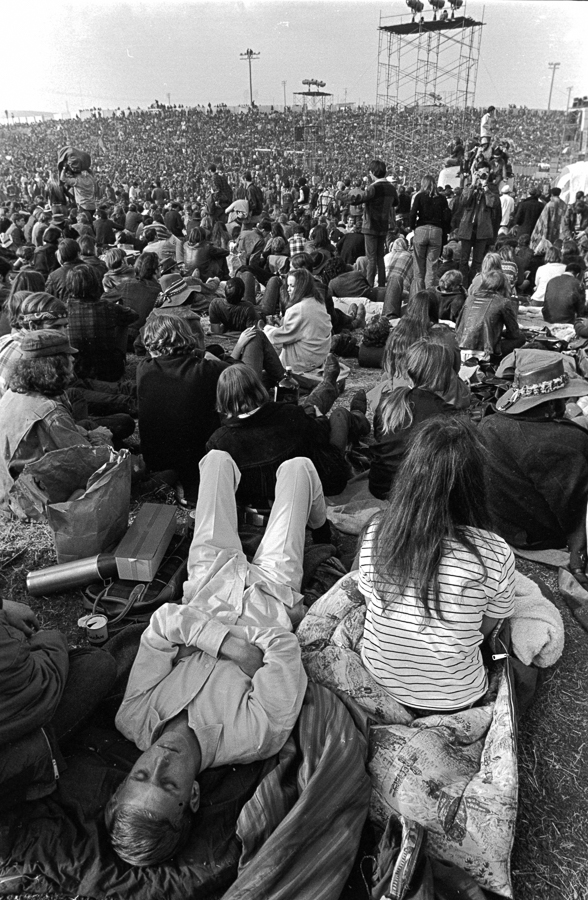 This man was lucky to have the room to rest his head and get some sleep.